Mathemagician and Computering Person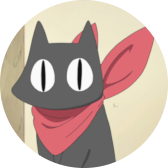 Hi, I'm Vicfred, a certain person who lives in Mexico City. I am a mathemagician and computer scientist. I like Algebra, Algebraic Geometry, Probability, Combinatorics, Algorithms and Data Structures. You can reach me directly through any of the means listed below.
Some software I enjoy using
Operating Systems: OpenBSD, Gentoo Linux
Programming Languages: C++, Haskell, D, Nim, Ocaml, Idris, Lua, Chicken Scheme, Forth
Security & Privacy: LibreSSL, PfSense, OpenVPN, GnuPG, Pi-Hole, Tor, Tails
Command Line stuff: vim, git, zsh, sed, awk, gdb, valgrind, irssi, ssh, urxvt
Natural Languages
墨西哥🇲🇽(native) 英国🇬🇧(native-like) 日本🇯🇵(N1)
I can read technical papers in: 独逸🇩🇪 仏蘭西🇫🇷
Learning: 中国🇨🇳 香港🇭🇰 臺灣🇹🇼 (HSK 2)
Profiles
Contact
Privacy
My GPG fingerprint is `B21C 375A F4C9 F426`. If you get an email that appears to be from me and the signature does not match that fingerprint, it is not from me. You may download a copy of my public key here.
Spare some change